National Salt Satyagraha Memorial
The National Salt Satyagraha Memorial (NSSM) is a project of the Ministry of Culture, Government of India, advised by a High-Level Dandi Memorial Committee, coordinated and implemented by IIT Bombay in association with an International Design Team. The project was announced in 2005 by the then Honorable Prime Minister of India Dr Manmohan Singh on the 75th anniversary of the 1930 Dandi March, one of the most significant movements in contemporary Indian political history
About The Location: The Salt Satyagraha March or The Dandi March of 1930 as it is popularly known, was a landmark in the history of the Indian freedom struggle. As a part of the Civil Disobedience Movement against the British rule, 80 Satyagrahis led by Mahatma Gandhi marched 241-miles from Sabarmati Ashram, Ahmedabad to the coastal village of Dandi and broke the Salt Law imposed by the British. As was the symbolic nature of the event, it inspired millions of Indians to join the freedom struggle and brought worldwide attention to the movement. The Dandi March demonstrated the effectiveness of non-violent civil disobedience as a form of protest for the first time.
Brief History: The 'National Salt Satyagraha Memorial', Dandi, Gujarat, India is conceived as an experiential journey recreating the spirit and the energy of the 1930 Dandi March led by Mahatma Gandhi and 80 of his fellow Satyagrahis, taking the visitors to the Monument step-by-step in order to visualize and understand the history of the historic Salt March and the methodology of Satyagraha, which finally led to India's Independence from the British colonial rule.
as a part of participation, I have made two individual marchers sculpture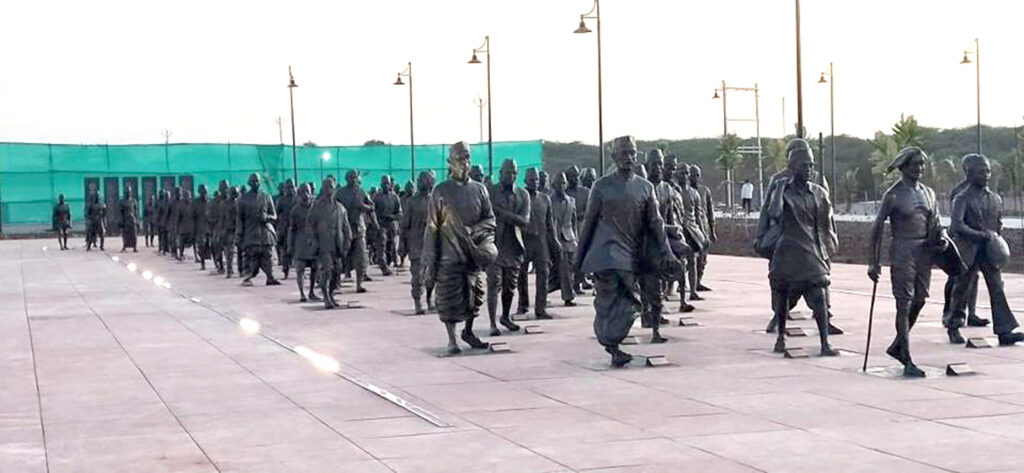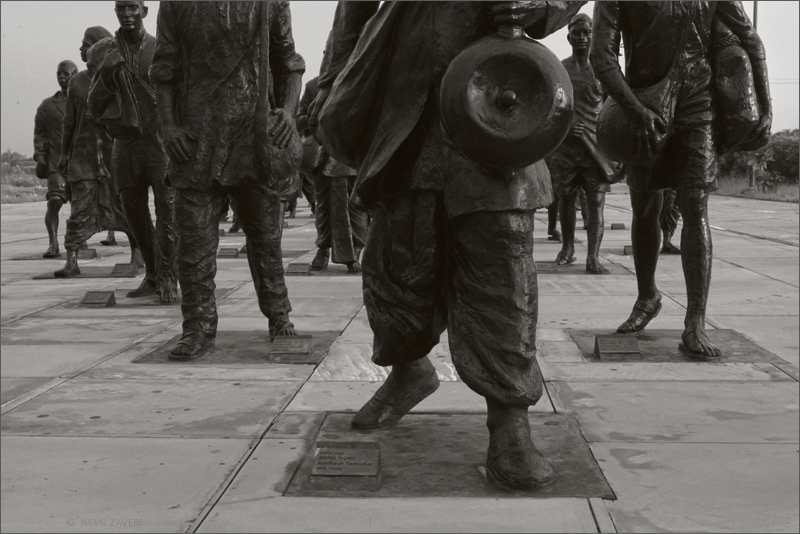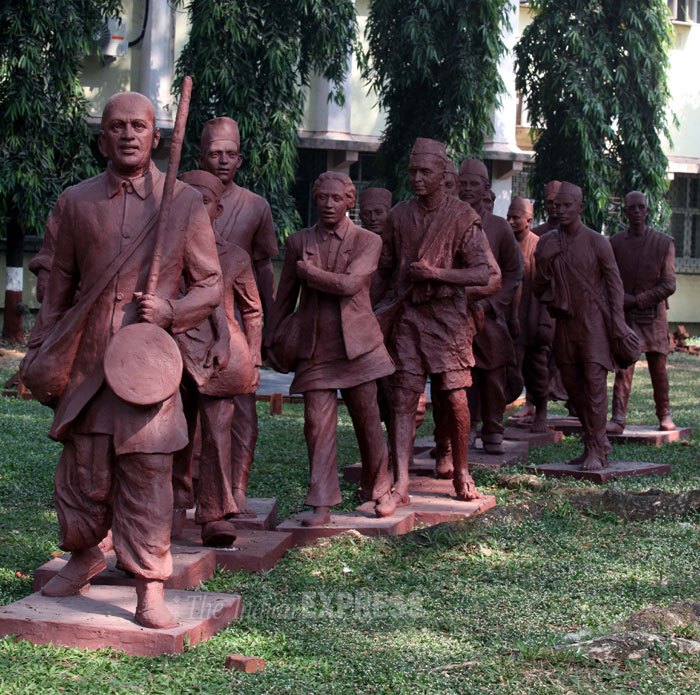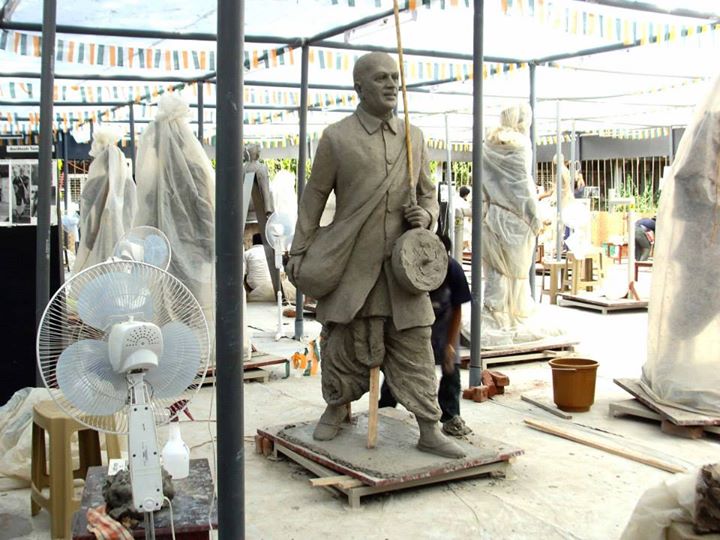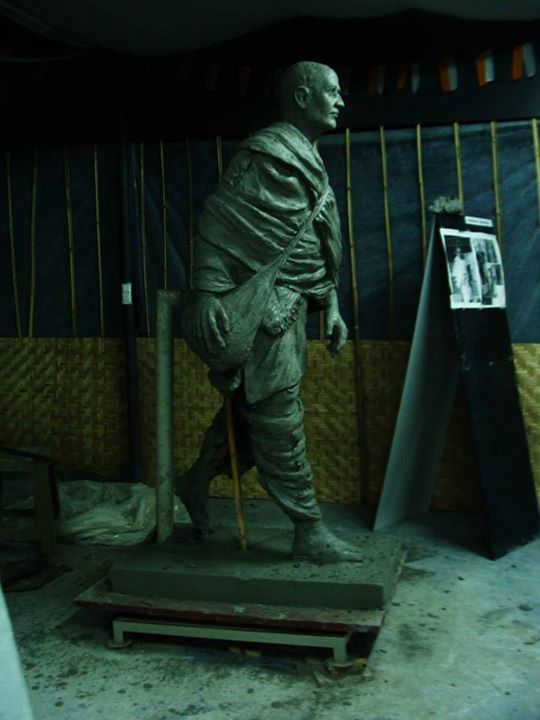 Image by IIT Mumbai via Flickr
---
Sprit of Baroda
Series of scrap metal sculpture developed to be installed on the various crossroad of Baroda.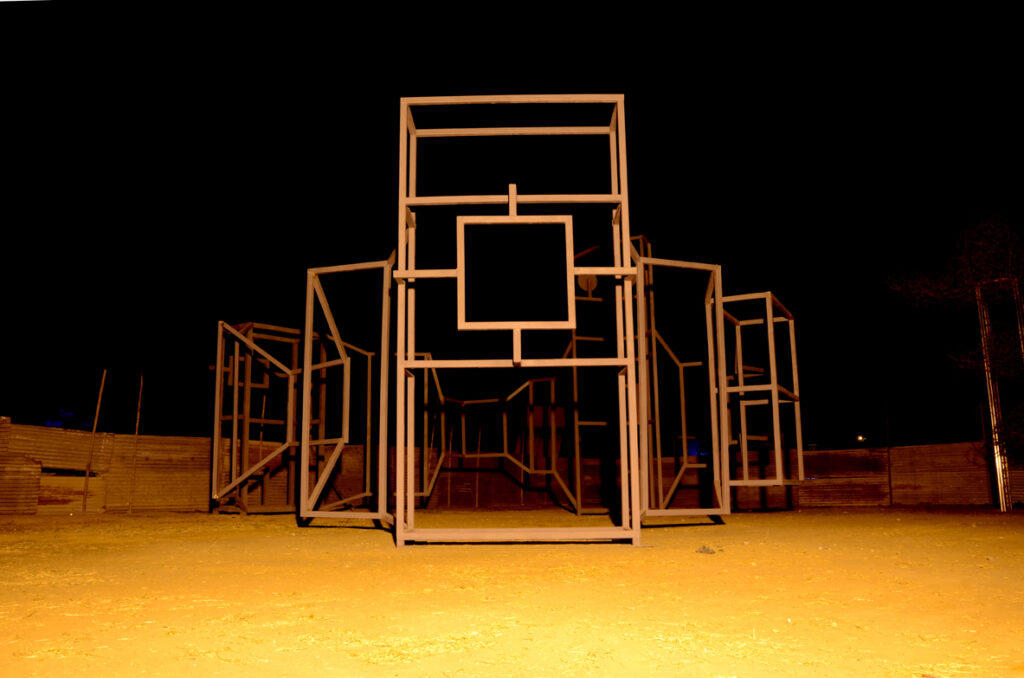 Size: 35x35x22 feet, Medium: Mild Steel, Year: 2017