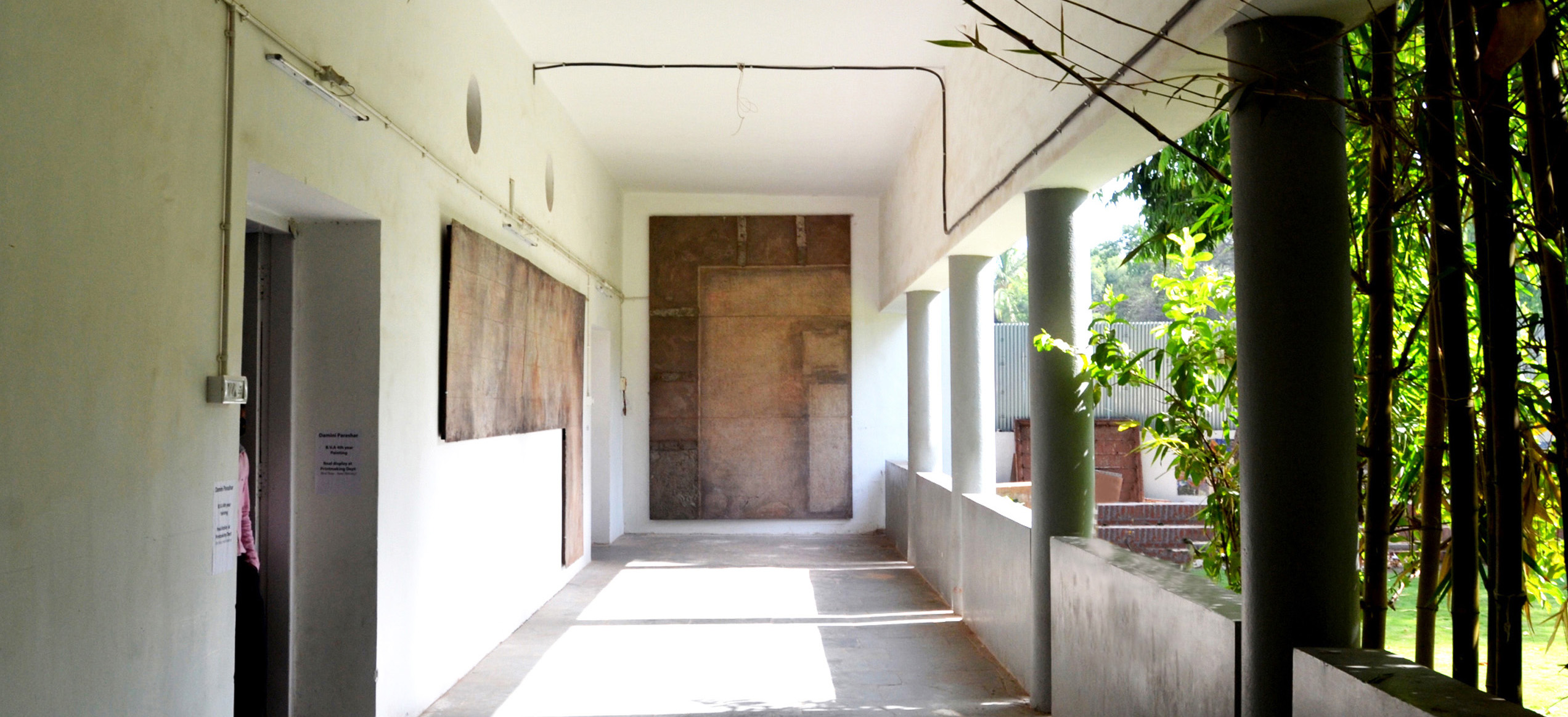 The series of work developed from self-initiated research on the history and its association with architectural space. I started observing how the individual parts of the architecture (wall, floor, ceiling, etc) are associated with recording day to day activity. layer by layer registration of the dust, marks and impressions giving a vague sense of the occurrence.
This whole process led me to a curious inquiry and usage of terrazzo tiles and how they have been part of a varied class of societies. This industrial material was found in every common architecture in the 20th century, unlike before. Historically, this material was used to create the ornated floorings of palaces, this transition and the flow of a particular material drew a connecting line associating past and the historic to our very present.
The dust, the marks, the cracks became reception of time. Thus, at the same time, these marks became allegorical of a human body whilst narrating a story of its own of every mark it possessed. I started observing and drawing upon many floors, walls, ceiling and other parts of the surrounding architectures and conceptualize a body of work that comprised of drawings, photographs, videos and sculpture. I recreated the actual size floor using cement sheet, cement, natural colour pigment, dust and serigraph.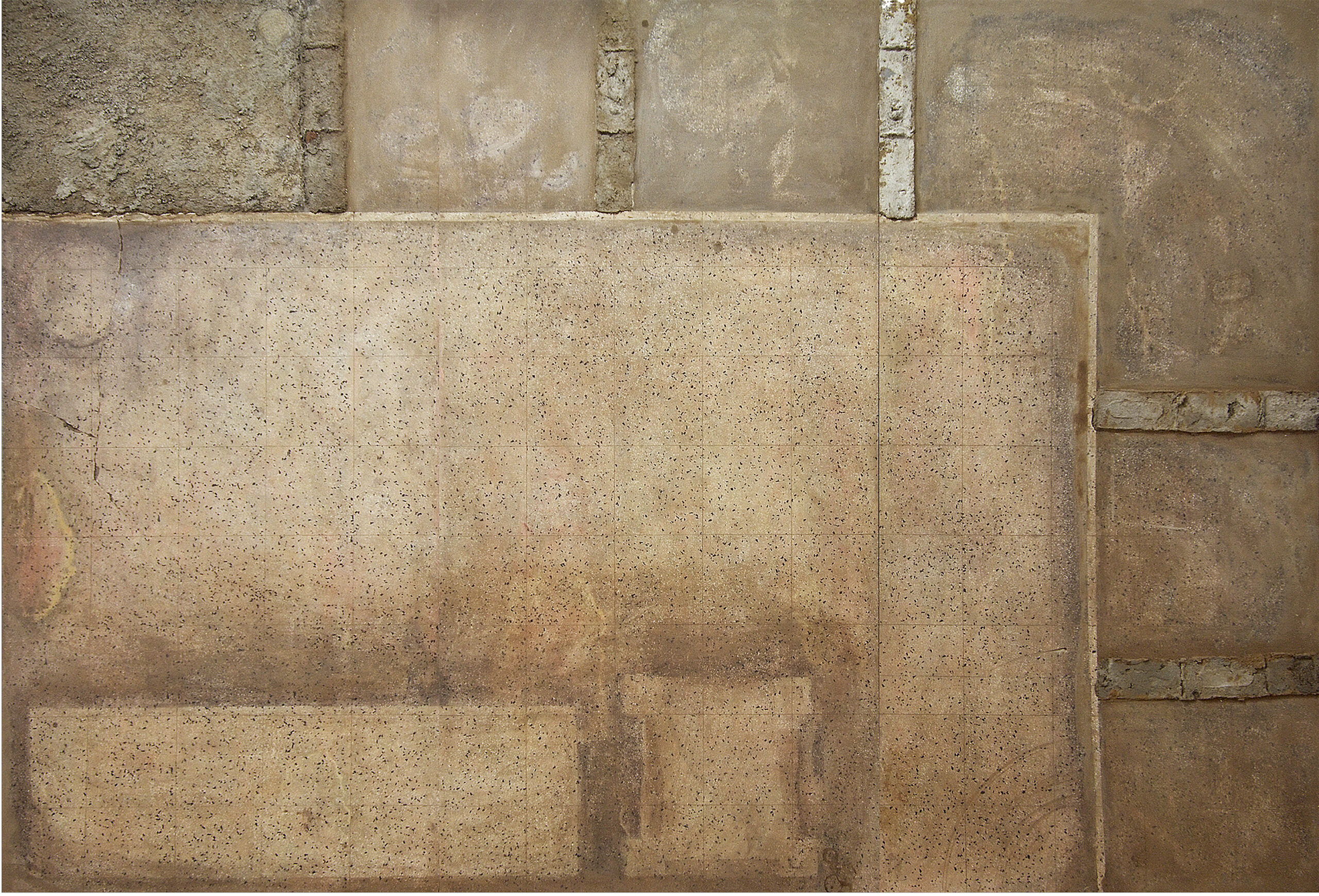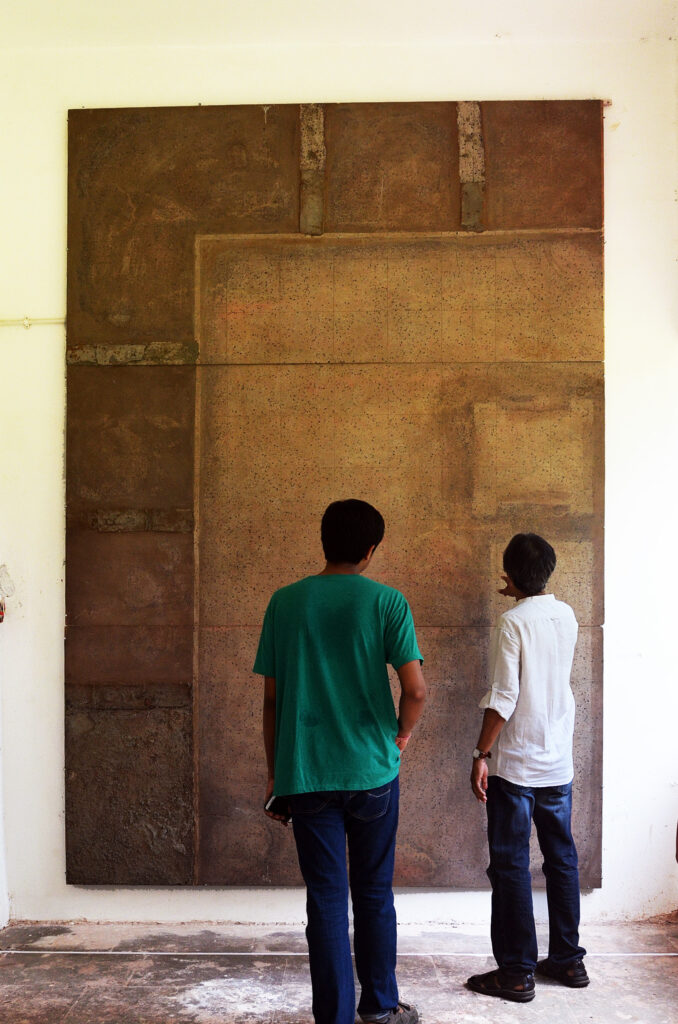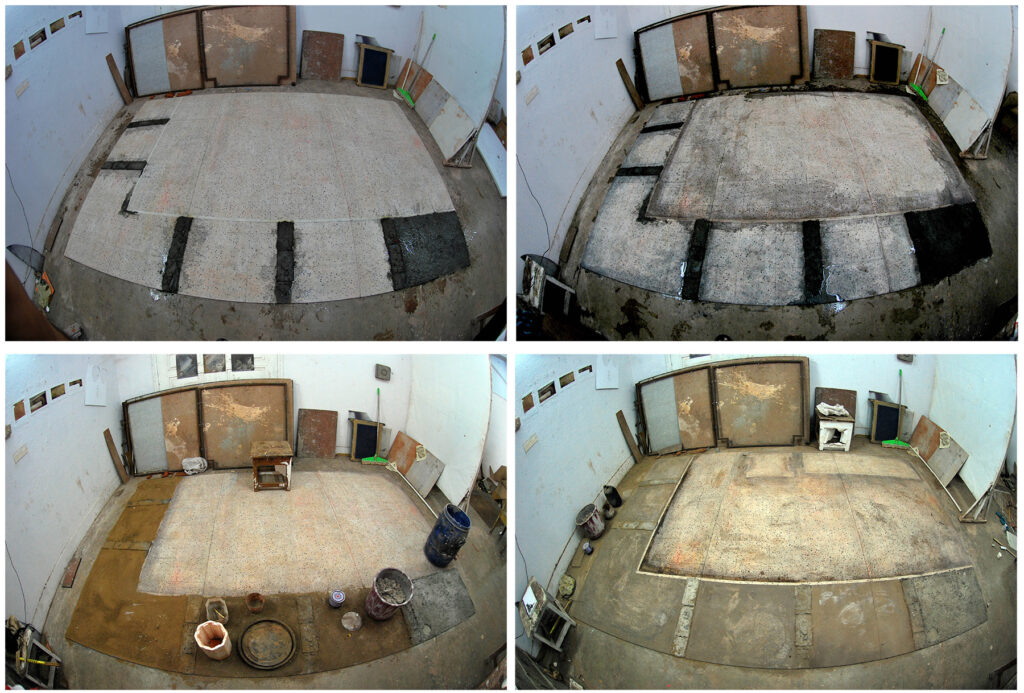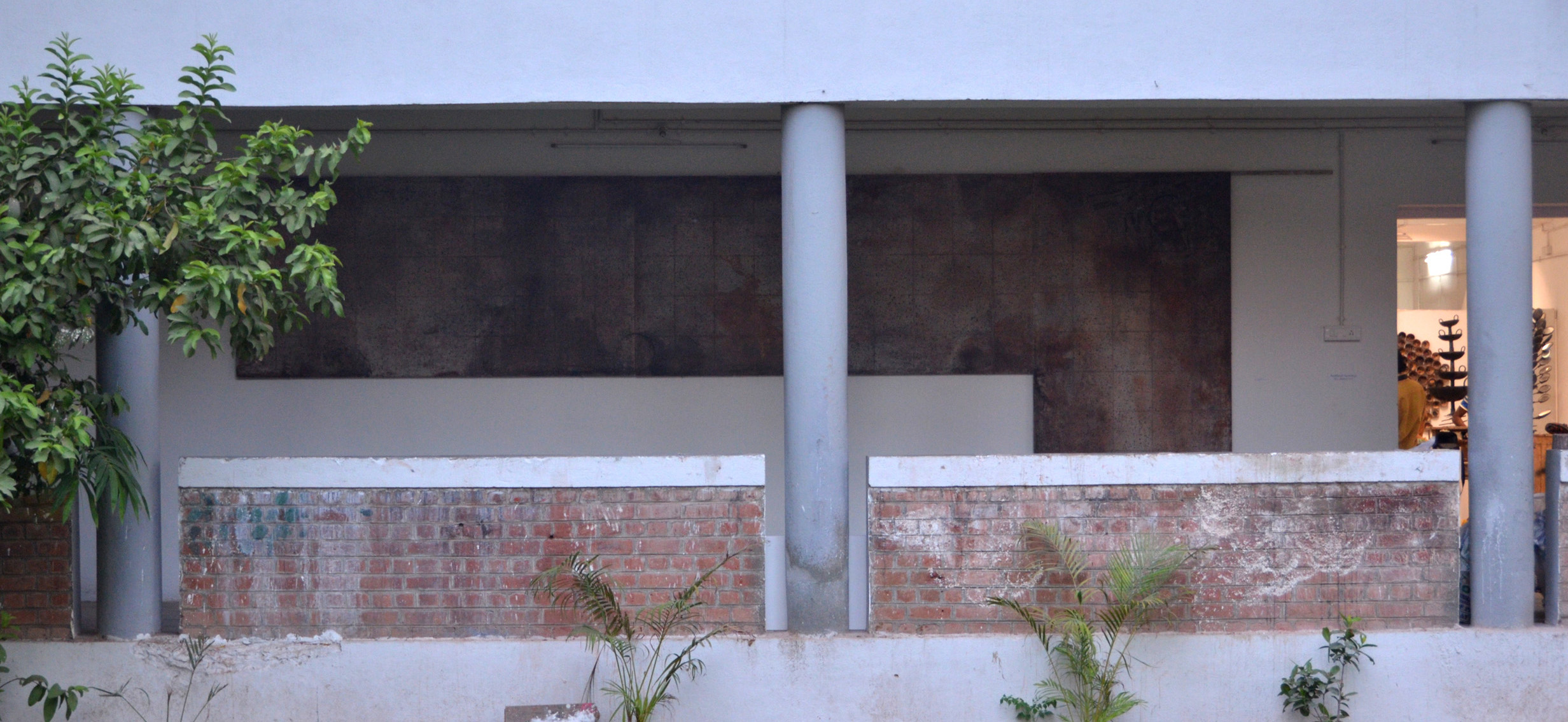 ---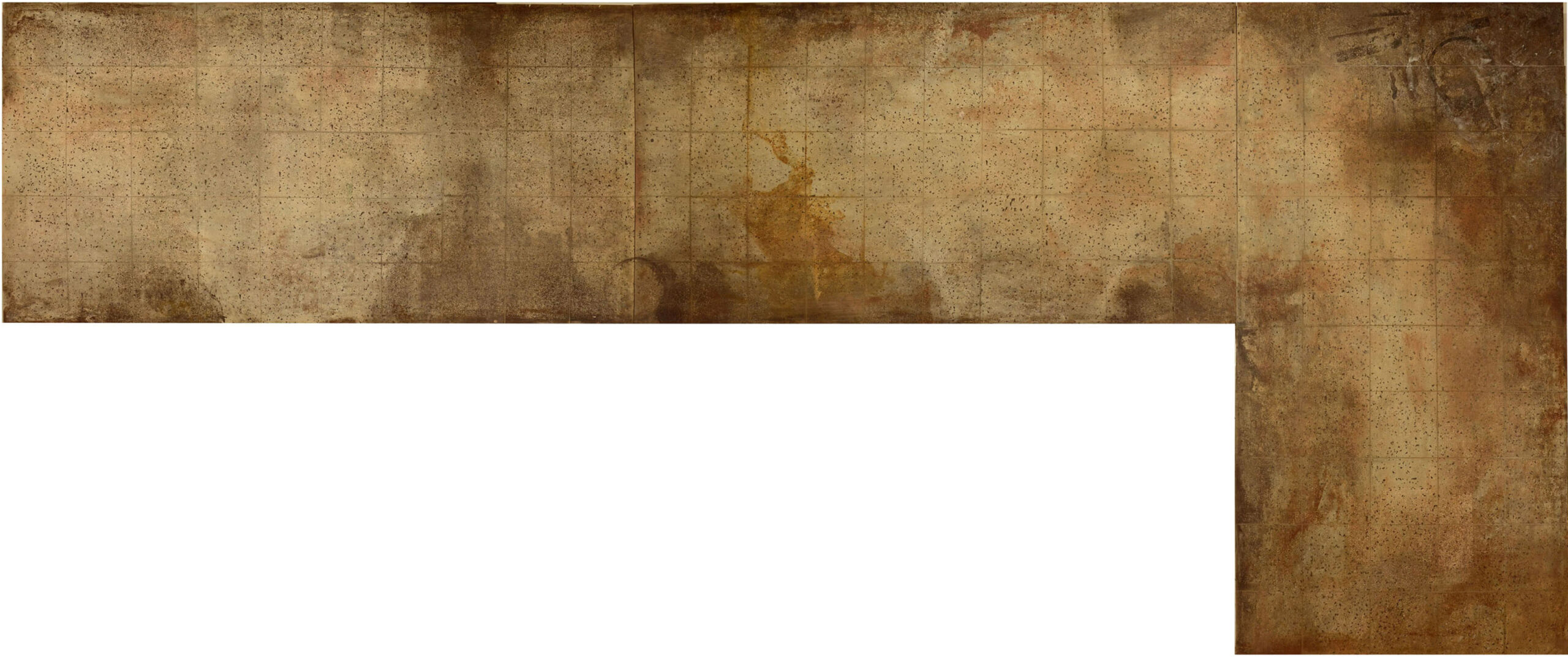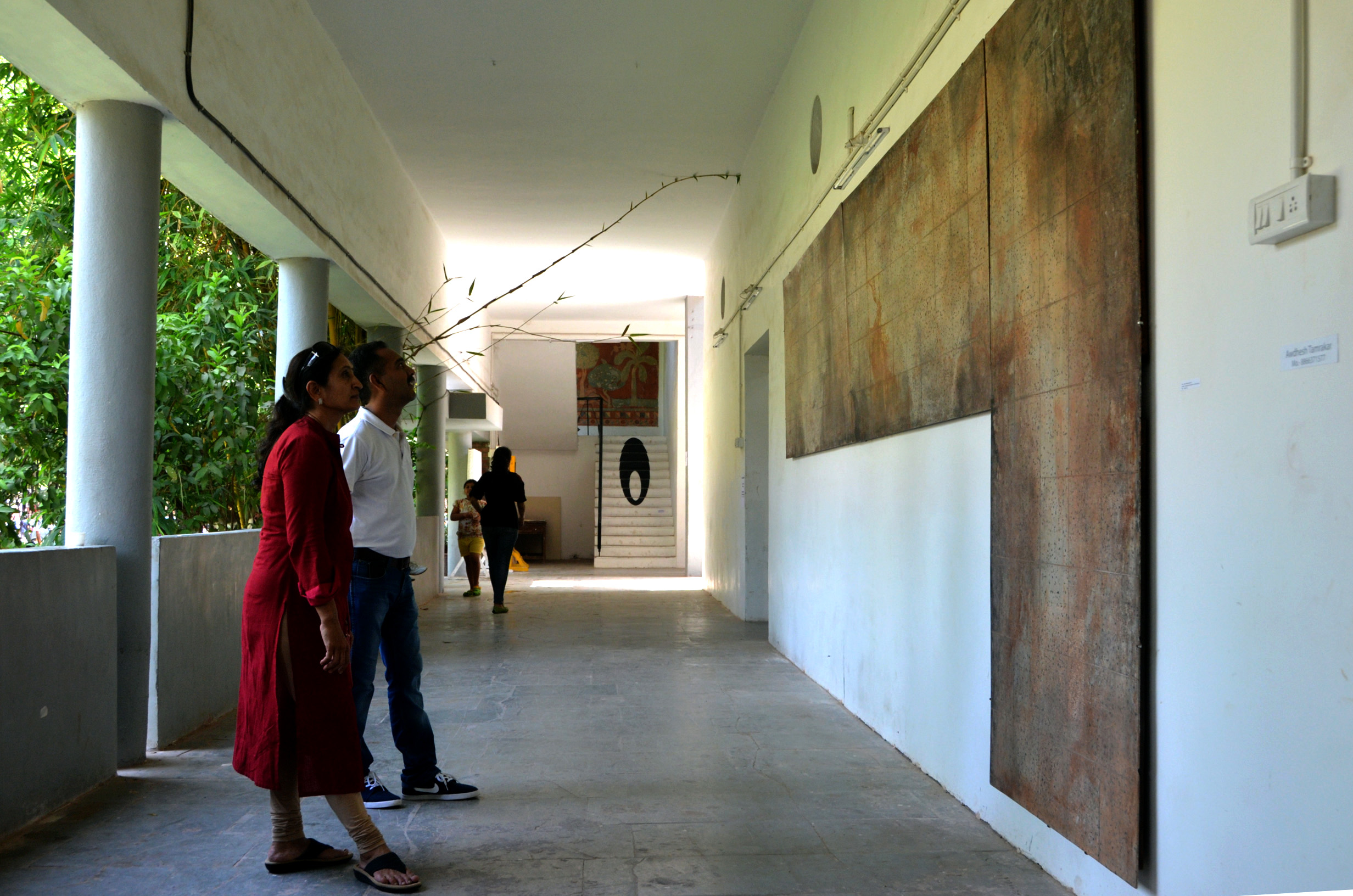 ---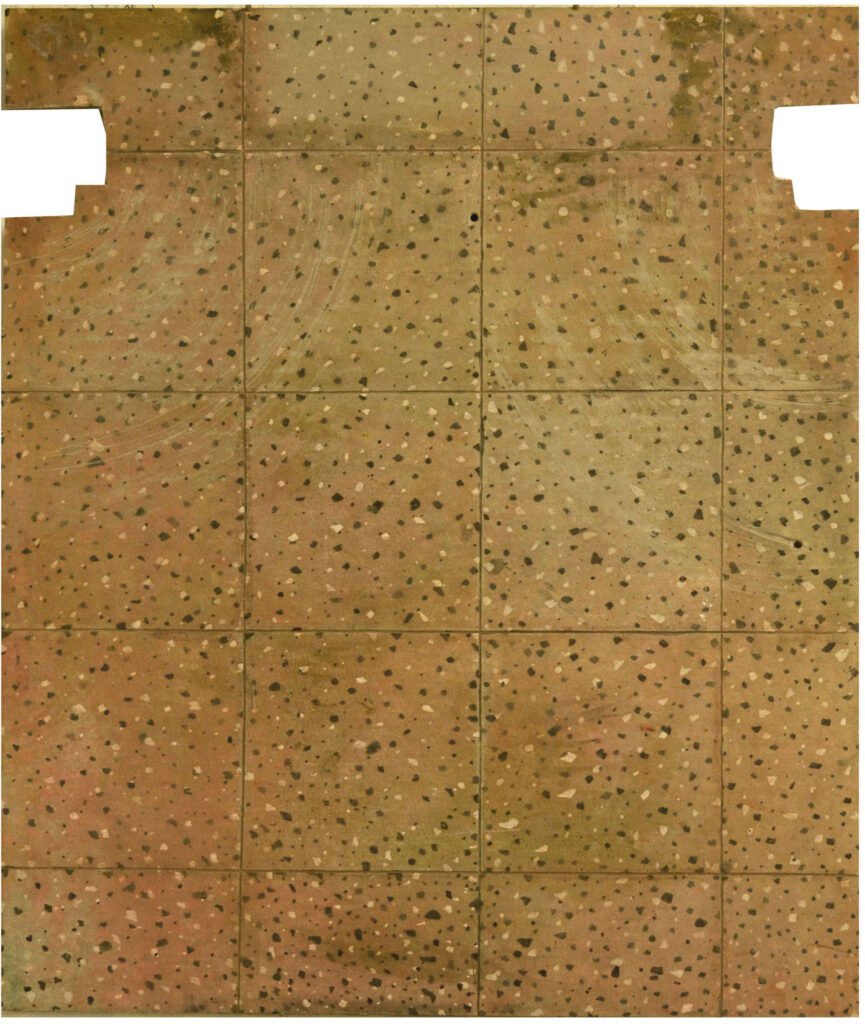 Title:- Sense of Remembrance I      Medium:- Pigments, acrylic colour, Cement board Size:- 42x36x3 inches Year:- 2014